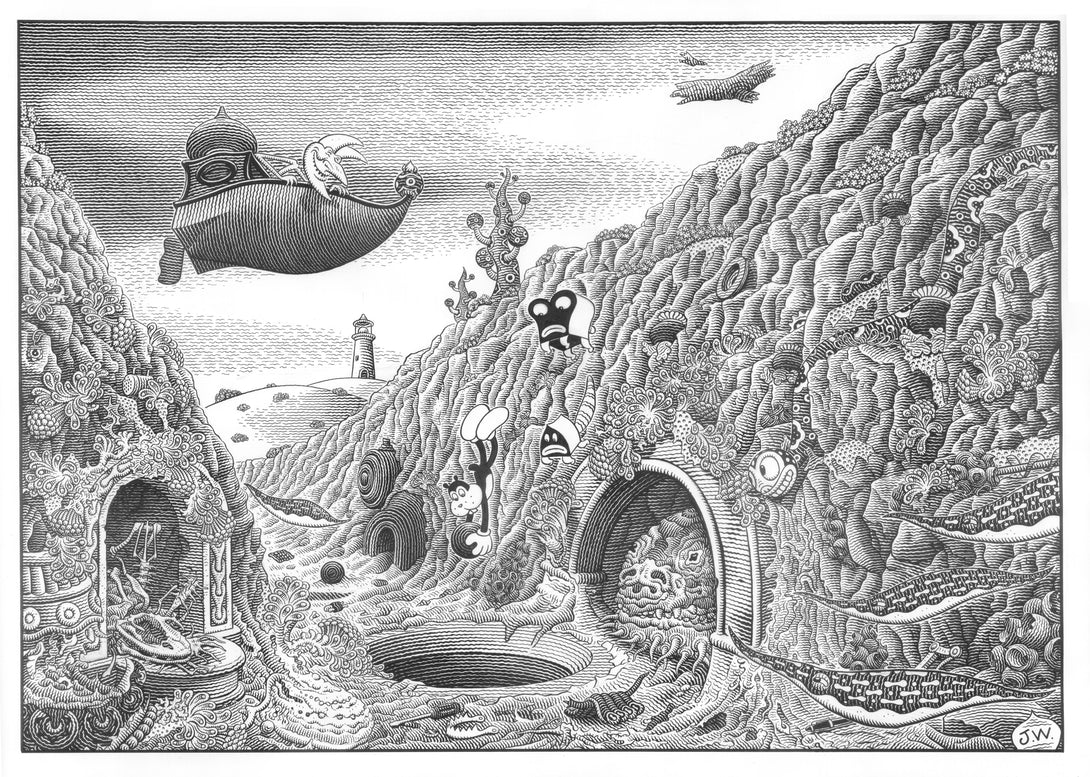 LARGE pen and ink drawing- FRANK'S PLUNGE
Regular price $12,000.00 Sale
Every so often your Uncle Jim gets an inspiration that requires him to take a month or two off to develop an unusually large, complex and meticulously-worked out drawing. FRANK'S PLUNGE is one of these rarities. This panoramic vision of a subterranean realm filled with invisible, compulsively attractive water shows Frank a split second before he disappears into the unknown...so enjoy him while he's here!
Interested parties may request a larger file for greater scrutiny.

(NOTE: Two versions of this drawing exist. This one, FRANK'S PLUNGE, is the first and better one. The second version, simply titled PLUNGE, was shown in 2022 at the Vashon Center For The Arts and can be seen on request.)
26" x 17" , Bombay india ink on crisp Strathmore Series 500 bristol, very clean, 2022.