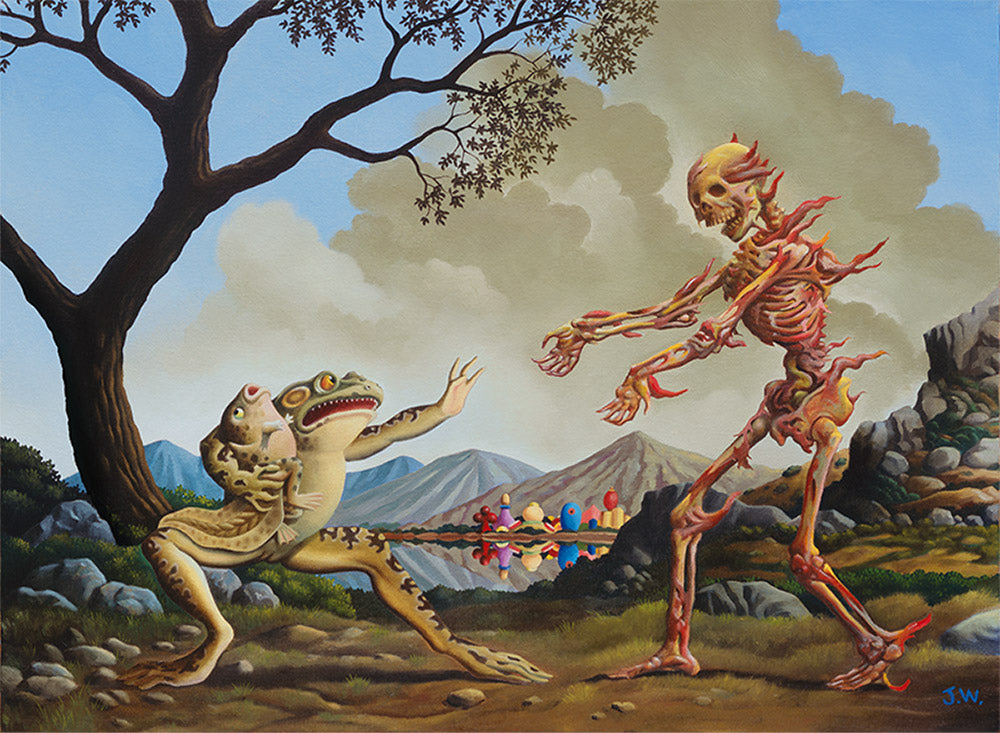 NEW I am a Tad Hungry Chuckled the Insatiable Corpse PRINT
Regular price $225.00 Sale
Here it is in blazing color, folks! Almost like having the original painting IN YOUR OWN HOME. Suitable for showing your children the lengths to which you would go AND delighting your dinner guests, this timeless image is sure to please one and all.
Price includes careful packing and shipping to US destinations. Other countries please enquire.
Image size 21.25' x 15.6"
Paper size 28" x 22"
Printed on Hahnemühle German Etching lightly textured matte paper which has a high level of moisture resistance and is chlorine-free. Ink used is Epson K3 UltraChrome pigment ink.