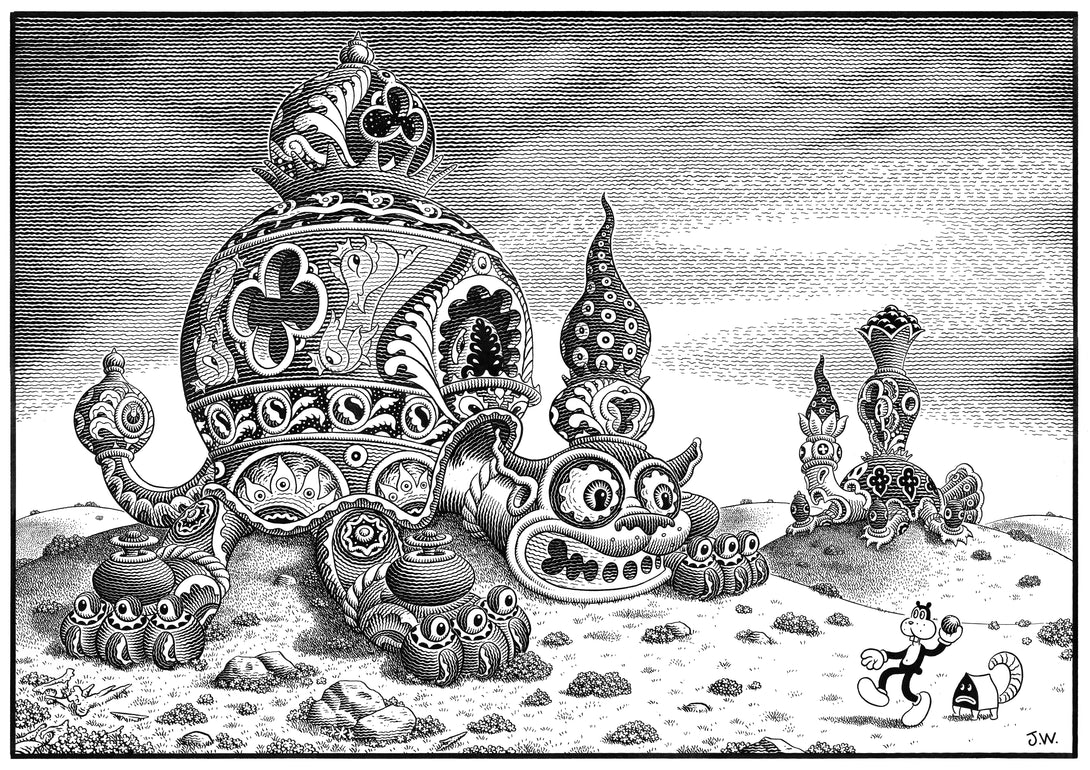 NEW! Large print of FETCH.
Regular price $225.00 Sale
All his life Frank has heard how much fun it is to frolic with the Temple Dogs, and now that he has journeyed into their midst he intends to put that truism to the test. 
Image size 22" x 15.5" on 30" x 20" German etching paper. It's big!
Price includes shipping in the USA.

Nowadays we feel it is safer to send a large print in a 6" diameter tube. The paper is designed to relax easily, and the sturdy tube offers better protection than standard flat packing.