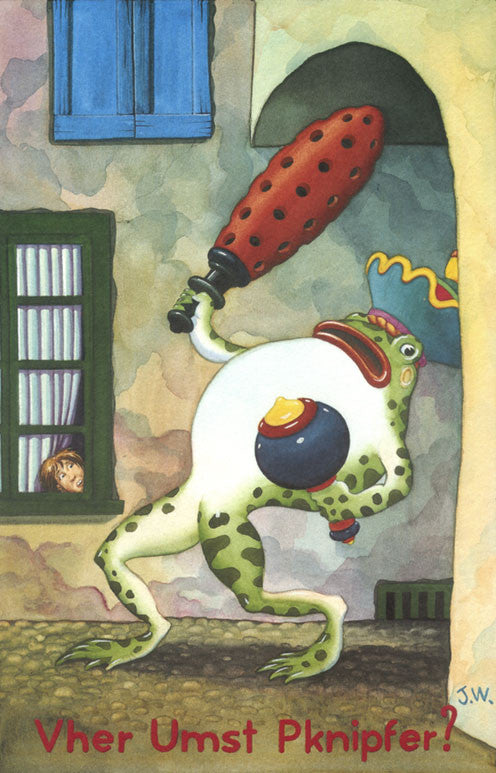 Vher Urmst Pknipfer? Print
Regular price $50.00 Sale
One of the most popular images from the heyday of JIM magazine, "Vher Urmst Pknipfer?" has the elusive quality of a story heard, forgotten and unexpectedly remembered. And what do those words mean, anyway? 
Image size 7" x 11"
Paper size 10" x 14"
Pencil-signed and numbered, limited edition of 900. Comes with certificate of authenticity. Shipped flat, except to overseas, where it is shipped in a tube.