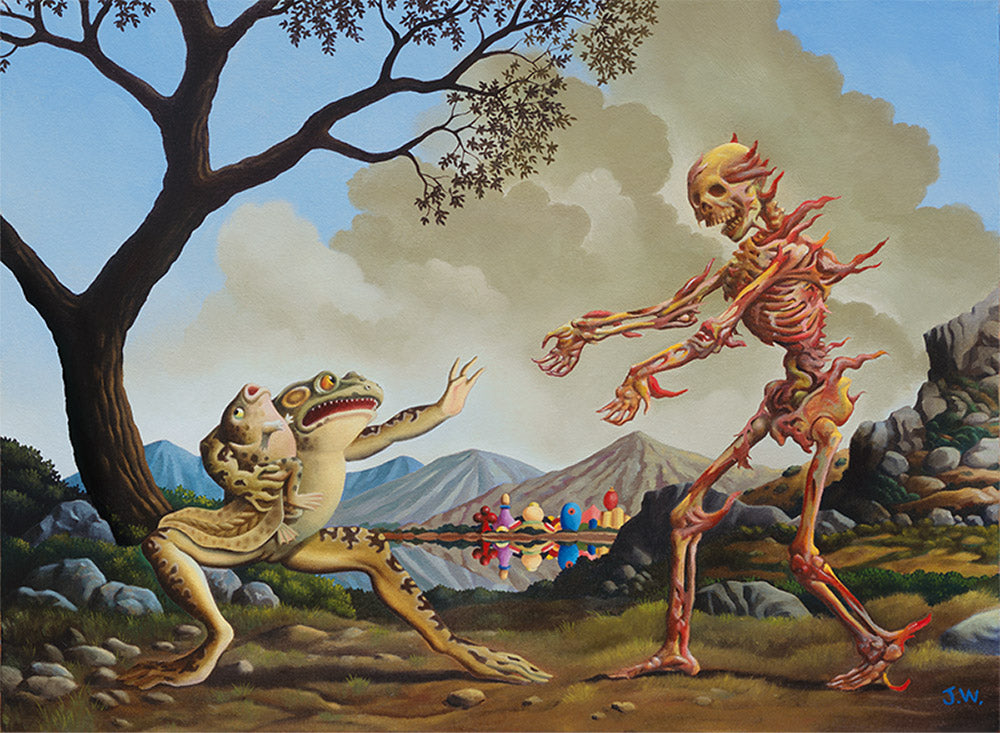 NEW I am a Tad Hungry Chuckled the Insatiable Corpse SMALLER SIZE PRINT
Regular price $125.00 Sale
Walls chuck-filled to bursting with art? How about a smaller version of this great image at a sweet price?
Price includes careful packing and shipping to US destinations. Other countries please enquire.
Image size 14 x 10.3"
Paper size 18" x 24"
Printed on Hahnemühle German Etching lightly textured matte paper which has a high level of moisture resistance and is chlorine-free. Ink used is Epson K3 UltraChrome pigment ink.