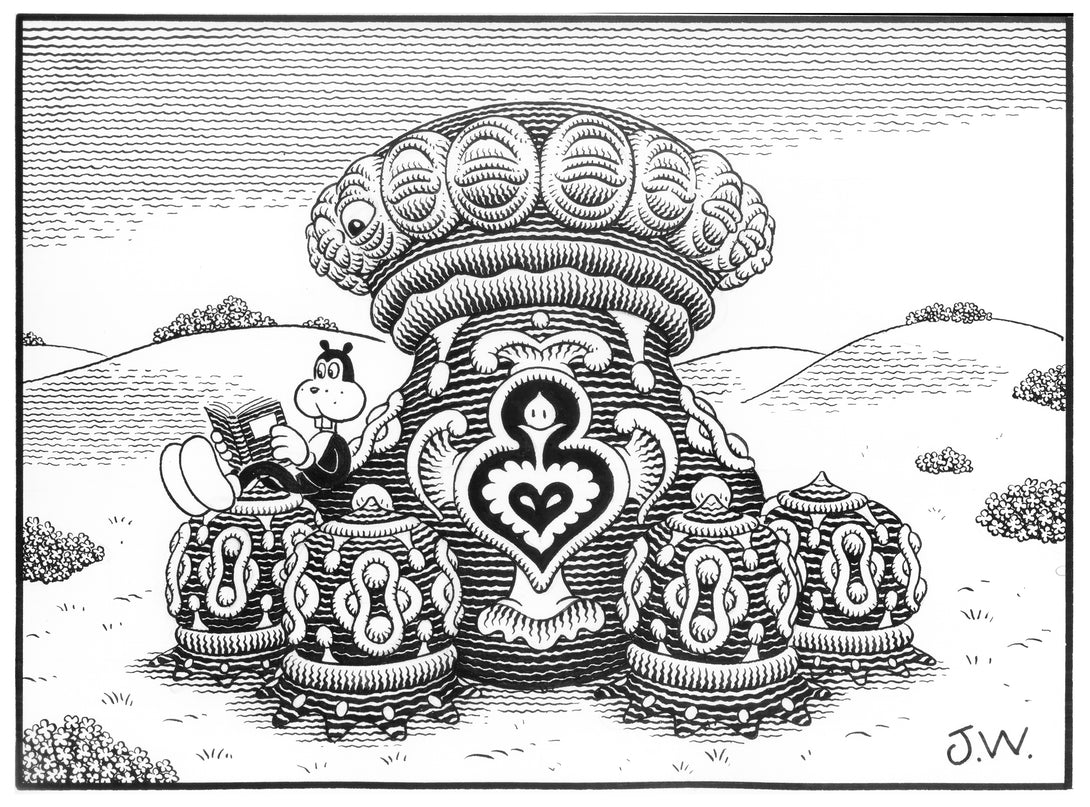 Print: GREAT BOOK
Regular price $100.00 Sale
"For that tenth birthday his father gave him an impressive drawing outfit, a collection of pencils, pens, ink, various kinds of paper and a maplewood lap board. Evidently the mere ownership of such splendid art supplies ignited a hidden talent in the boy, for Destiino took to drawing right away. He drew an anguished-looking tree with crayon and sold it to a friend of his father's for the price of a cake. He drew some girls sewing by a fireplace and sold it to another person for the price of a fancy lunch at the hotel.
When he next saw his great-great-grandmother he proudly told her of his sales. Her dreadful face broke into a delighted smile and she said, in her archaic dialect, "You are a great mercenary!" And kissed him on the forehead."
Image size 13.75" x 10" on 16" x 12 German etching paper. Signed in pencil and shipped flat.