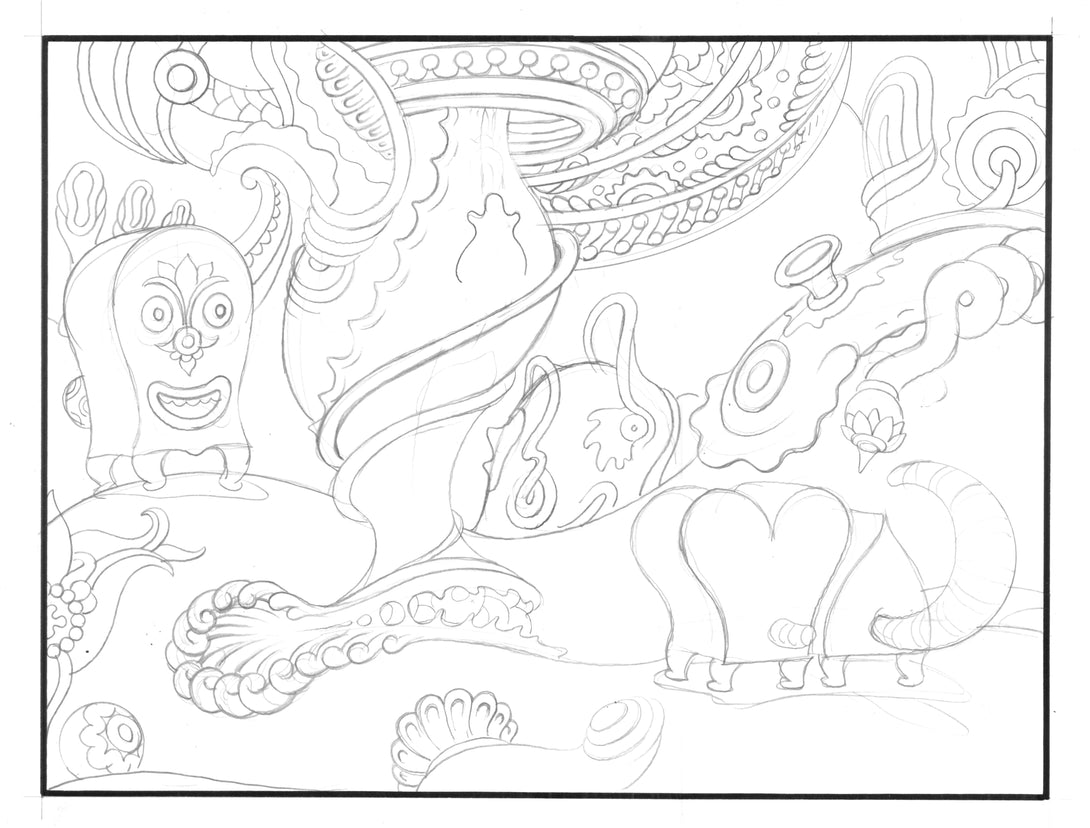 zPencilled view of POOCHYTOWN awaiting ink.
Regular price $100.00 Sale
Pencil and inked border on bristol, 2015, 12" x 9". One of many many drawings of P-Town drawn as reference; but by now I've drawn and will draw P-Town so many times that I have no real incentive to ink this in. And so here it is, fun just waiting to be had.